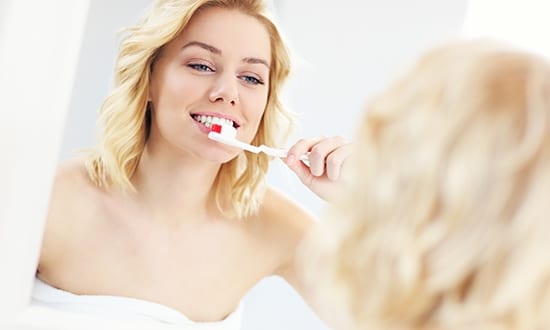 HYGIENE SERVICES
Prevention is better than cure. Hygiene and maintenance are at the forefront of dentistry.
An appointment with a dental hygienist is not just for people who have a problem with their teeth or gums.
An appointment with them is beneficial for everyone, as they focus on making sure you are achieving and maintaining a good standard of oral health.
Our private hygienist in Bristol is highly skilled and will clean teeth to remove calculus, tartar deposit and surface staining. This is best known as scaling and polishing.
Did you know that we can get at least two hygienist appointments included (and other benefits) if you join our practice membership?
What is gum disease?
Failure to maintain the health of the gums can lead to periodontal disease (gum disease). Periodontal diseases are infections around the tissues and bone that support teeth.
It begins when certain bacteria in plaque produce toxins and enzymes that irritate the gums and cause inflammation.
The resulting inflammation, which may be painless, can damage the attachment of the gums and bone to the tooth.
This can result in tooth loss. Gum disease can affect anyone if good oral health is not maintained.
Having routine check-ups with a dentist and a teeth cleaning with a hygienist is crucial for early detection of gum disease, as the earlier it is found, the more successful the treatment results.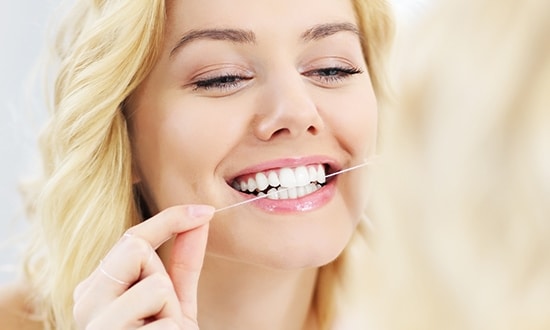 Signs of gum disease can include:
Gums that bleed easily
Red swollen, or tender gums
Gums that have pulled away from the teeth
Gum recession
Persistent bad breath
Loose or separating teeth
A change in the way teeth fit together when biting
Our dental hygienists are specifically trained to work with dentists in giving the best care to patients. They follow a treatment plan that is decided by the dentist and patient, tailored to each patient's individual needs, thereby ensuring the most appropriate treatment. They also give advice on diet, how to prevent dental decay, and how best to maintain your oral hygiene at home.
Dental hygiene appointments included in our practice membership
By becoming a member of our Practice Membership at the Dental Touch, you will become part of our dental family; we will be on hand to support you on your journey towards improved oral health and to achieve the smile you desire. Our membership starts from £15.68 per month, and includes two dental hygiene visits a year, as well as other benefits.
Joining our Practice Membership is simple, and requires a form to be filled out with your details before you are enrolled onto the plan.
NON-MEMBERS HYGIENE VISITS
If you are not a member of our dental practice in Bristol, then you can still book an appointment with our hygienist. As you will not have seen one of our dentists before, a non-member hygiene visit will last approximately 1 hour, and costs £99.
Dental Hygiene
Hygiene appointment (registered patients)
£49.50
Hygienist appointment (60 minutes) (non registered patient)
£99
Why book your consultation with Dental Touch?
Discuss the best treatment option for you
Get an accurate cost of your treatment
Discuss IV sedation if you are a nervous patient
Meet the dedicated and committed team
Learn about our 3 year guarantee on dental implants