Same day dental emergency appointments available – Call during business open hours to be seen
No.1 for dental emergencies in Bristol
Are you looking for an emergency dentist in Bristol?
Should you ever require an emergency dentist in Bristol then our dental practice provides a same day appointment, providing your call is in the morning of the emergency.
These slots are strictly on a first come, first served basis. You will normally find that we can get you out of pain very quickly in one appointment.
Please call the Dental Touch to make your emergency appointment.
Book an appointment for Emergency dentist in Bristol?
Book your emergency appointments Online
If you have an dental emergency out of hours and would like to be seen next business day please complete the form and we will call you first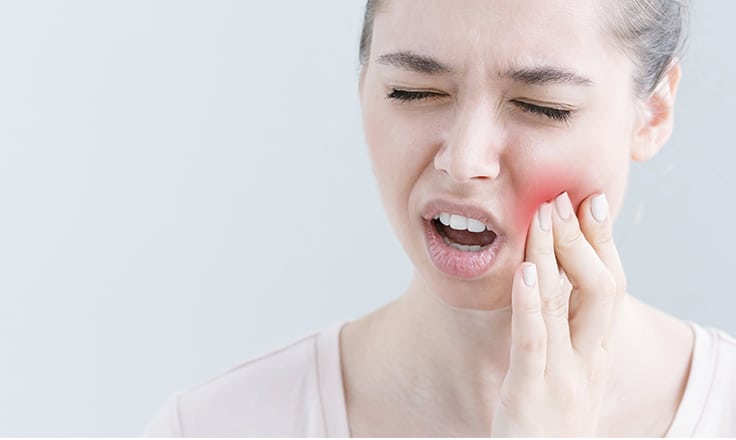 What is classed as a dental emergency?
If you have any of the following dental emergency issues then please call for an appointment to get the problem remedied: 1. Severe swelling around the tooth, gum or mouth. 2. Severe dental pain 3. Large abscess 4. Constant severe bleeding in the mouth 5. Knocked out tooth 6. Broken tooth, crown, filling, veneer, or braces
Dental Emergency Tips
In the event that you do have an emergency and you are waiting for your dental appointment, then here is some advice.
Severe Toothache
The best option for severe toothache is to book an appointment with your dentist as they can find the cause of the pain and treat it as quickly as possible.
Some tips for severe toothache:
Take painkillers such as paracetamol or ibuprofen, to help reduce pain and discomfort while you await your emergency dental appointment.
Apply a cold compress directly over the area onto your cheek to help reduce the pain (but not directly on the tooth as this can increase the pain).
Knocked out tooth
Some top tips for a knocked out tooth include:
Without touching anything other than the tooth itself (to avoid more damage or infection), put the tooth back the right way round in the correct socket.
If this is not possible to put the tooth back in the correct socket, then store the tooth between the teeth and cheek.
If the tooth cannot go back inside the mouth then keep it wet by placing it in a sealed container with either the patient's saliva or milk.
Apply a cold compress to the patient's cheek.
Place some sterile gauze over the bleeding area if you have any, and ask the patient to bite on it.
Alternative dental emergency phone numbers
An alternative to an emergency dentist is calling NHS Direct on 111 for help. They may be able to offer you free dental emergency advice.
Need an emergency dentist on Sunday or a 24 hour emergency dentist Bristol?
Registered Private / Practice plan patients may wish to call 0777 094 1848. Please note that there is a charge for this service.
Dental Emergency
Emergency appointment (registered patients)
Cost of an emergency appointment during business hours
£45
Emergency appointment (non registered patient)
Cost of an emergency appointment during business hours
£95
Antibiotics
£10
Why book your consultation with Dental Touch?
Discuss the best treatment option for you
Get an accurate cost of your treatment
Meet the dedicated and committed team
Learn about our 3 year guarantee on dental implants