Dental Implants Bristol
If you have missing teeth due to an accident, or gum disease, then dental implants are an option; they are considered a more permanent solution for missing teeth, whether it is to replace a single tooth or multiple teeth.
Patients who have this treatment experience an increase in their self-confidence and look forward to showing off a smile that they would normally hide.
WOULD YOU LIKE TO DISCUSS YOUR OPTIONS?
5 Star Independent Reviews on Google & Facebook
Our patients from Bristol have rated us 5 stars on Google reviews
Start Your Consultation Today Online Only Takes 30 Seconds
The advantages of replacing missing teeth
Look, feel and function like natural teeth
Are strong and long lasting
Do not involve preparation of any other teeth
Avoid the embarrassment of loose dentures
Restore chewing ability
Preserve bone levels and facial profile
What are dental implants?
A dental implant is a small titanium post, which is an artificial replacement for a missing tooth root.
When surgically implanted into the jaw, dental implants "fuse" with bone tissue in the jaw to form a strong support for an artificial tooth.
Implants are commonly used to support a crown, a bridge or secure dentures firmly in place.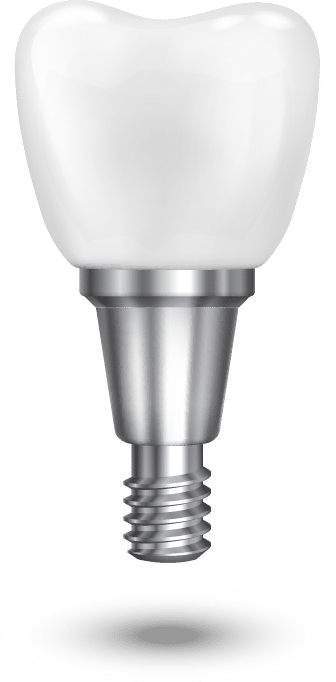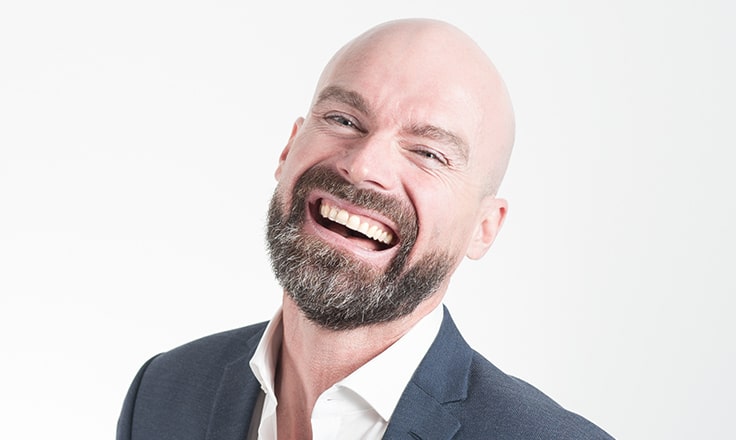 Missing teeth can cause problems
Missing teeth over time can result in bone loss and create "sunken cheeks" or a collapsed face, and even wrinkles. This can make you look older than you are.
You can even develop problems with eating, as hard or sharp foods can damage the exposed gum line when chewing.
Dental bridges can help, however they don't stop the gum line from shrinking.
Dental implants provide a more comfortable and longer lasting solution, as they can help stop any face sagging, and restore the pleasure of eating, as they function like a normal tooth.
Dental implants restoration
A full implant restoration consists of:
The Dental Implant
A dental implant is a small, sturdy, titanium post that is placed into the jaw. It acts as the root structure would for a natural tooth.
The Abutment
The abutment is an attachment that connects the dental implant (on the lower part of the abutment) to a crown (on the upper part of the abutment). The abutment will not be visible once the crown is fitted.
The Crown
A replacement tooth called a crown is created and placed onto the abutment. Where several teeth are missing, a bridge can be placed on an implant abutment. Where all teeth are missing, removable and fixed restorations can be supported, either by implants or implant bars. Dental implants procedure – Replacing Missing Teeth
The procedure takes a series of appointments. First, a thorough mouth assessment is carried out, including x-rays and study models, and a subsequent treatment plan is drawn up.
The next stage is the surgical appointment, whereby the soft tissues are prepared under local anaesthesia. A small hole is drilled into the jaw bone, into which the dental implant is placed.
After the healing period, which takes from two to six months, the implants are checked to ensure that they have fully integrated into the bone. A minor surgical procedure is then carried out to expose the implant so that an abutment can be fitted onto it. An impression is taken, which is then sent to the dental technician for the construction of the final crown or bridge.
Cost of dental implants – Making Dental Implants Affordable at Dental Touch
 The cost of treatment depends on the number of teeth missing and dependant on the implant components, laboratory and clinical fees. The replacement cost of a single tooth is £2,400.00 – for more information click here to view "Teeth Now", In general, the more teeth missing, the cost per replacement tooth reduces. 
Dental Implants
Consultation
£80
CT Scans
from £150
Single Implant (including titanium abutment and crown)
from £2,400
Implant Retained Bridges
from £4,500
Implant Retained Dentures
from £4,000
Bone Augmentation
from £350
*Save £80 on your consultation if you go ahead with treatment. T&C's apply.
Before & after dental implants treatment
Having dental implants treatment is a life changing investment that all of our patients wish they had done earlier.
We have conducted over 1000 successful implant procedures for our patients in Bristol.
View our implants example by moving the slider on the image.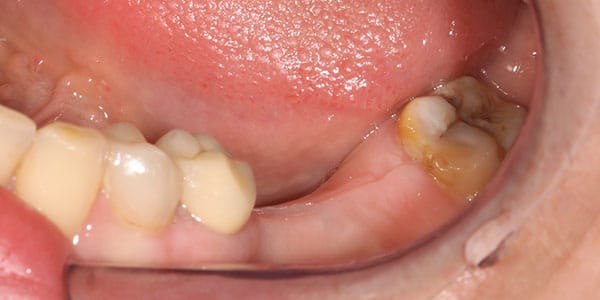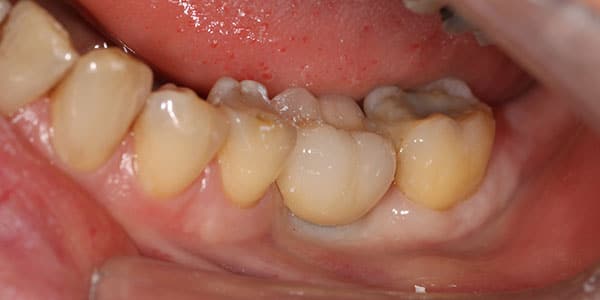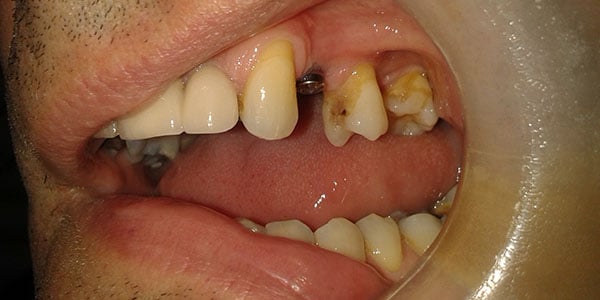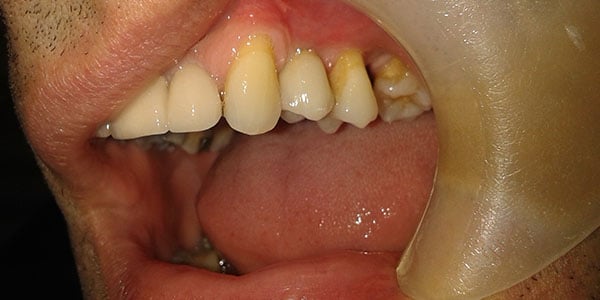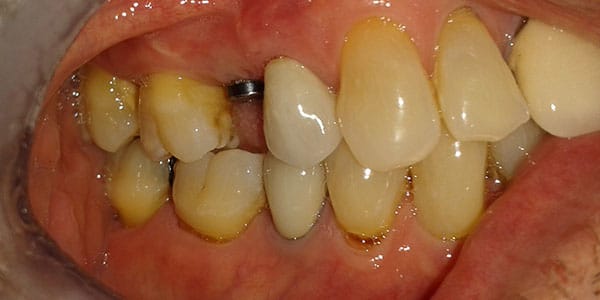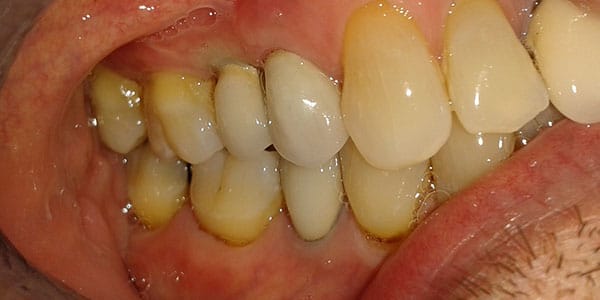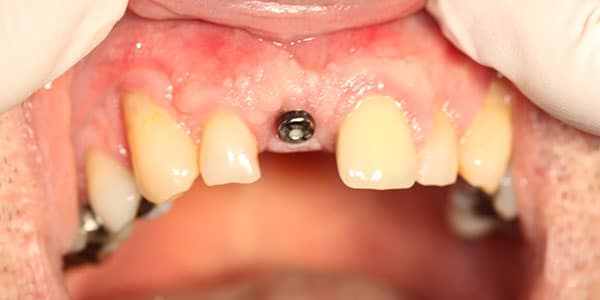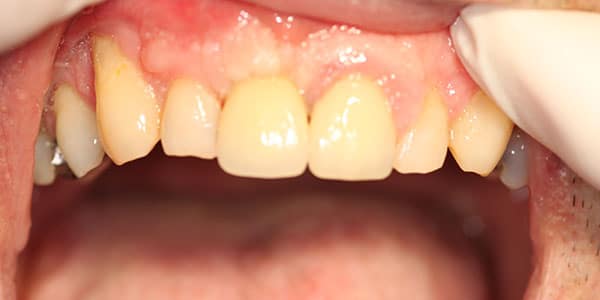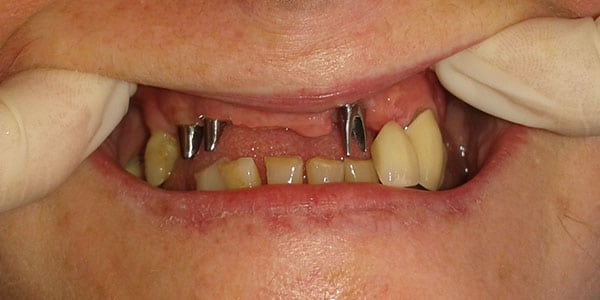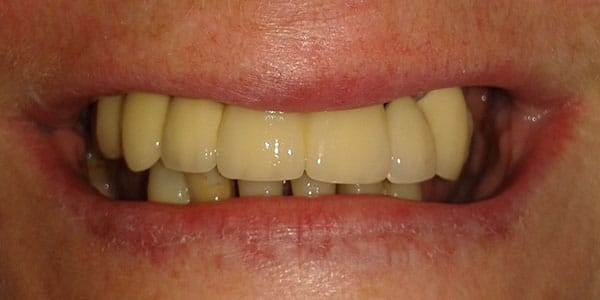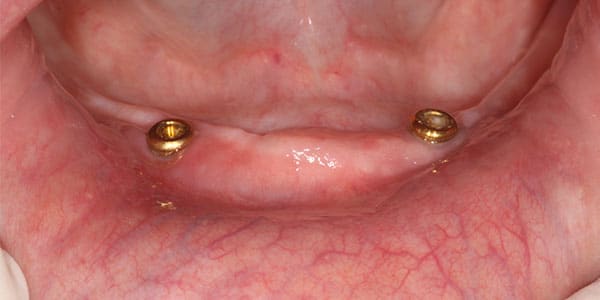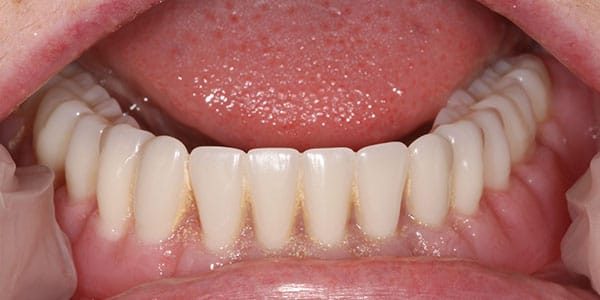 Why book your consultation with Dental Touch?
Discuss the best treatment option for you
Get an accurate cost of your treatment
Meet the dedicated and committed team
Learn about our 3 year guarantee on dental implants