Bristol Dental Team
Your dental team is made up of highly qualified, experienced, friendly professionals that care about you and your dental health. Here is some more information about the team: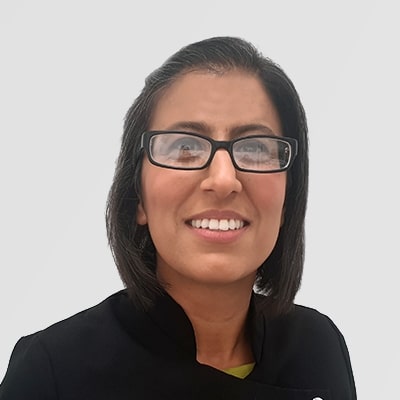 Latika Tandon – Dentist
GDC 78196
Latika gained her Bachelors in Dental Surgery (BDS) in 2000 from King's College London. She acquired extensive experience in the hospital field working as a dental house officer and senior house officer in Oral and Maxillo-Facial surgery.
She obtained her postgraduate qualification, MFDS, from the Royal College of Surgeons, London in 2003.
Latika has also completed a one year course in Implantology in 2004 and more recently in 2011, Chris Orr's Aesthetic and Restorative course, London.
Latika is also certified in providing adult Orthodontics (teeth straightening) with the systems Six Months Smiles, Inman aligner, and Clear aligners.
She's committed to excellence in Dentistry and firmly believes that prevention is fundamental to any form of dentistry.
Outside of dentistry, Latika has a passion for travelling. She loves to explore different countries, cultures and cuisine. Recently, she has taken up Yoga.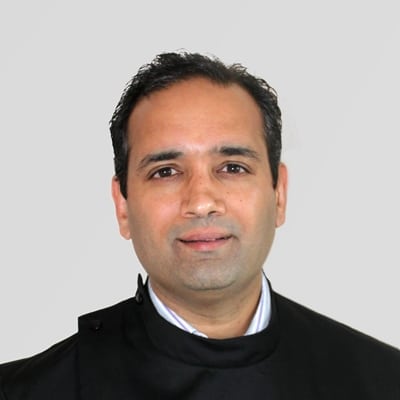 Vinay Bohra – Dentist
GDC 77204
Vinay qualified from Cardiff Dental School, University of Wales in 2000 and has been in general practice ever since. He practices in all aspects of dentistry and has gained a great deal of practical experience with a commitment to providing excellence in dental care.
He has a special interest in Implantology and has been involved in the surgical placement and restoration of implants since 2000. In this time he has successfully placed hundreds of Implants and has experience of many implant systems including Astra, Noble Biocare and Bio Horizon.
Vinay takes referrals from practitioners for all aspects of Implant dentistry; treatments ranging from single units to full arch restorations. Vinay is experienced in all forms of Oral Surgery relating to Implantology including Sinus lifts, Block Bone Grafting, Soft tissue Surgery and Guided Bone Regeneration.
In 2014, Vinay was one of few dentist to be awarded the highly prestigious FGDP Diploma in Implant Dentistry from the Royal College of Surgeons of England. The diploma involves postgraduate studies based in London and Frankfurt and Tubingen.
Vinay takes an active interest in furthering his professional development regularly attending courses and lectures and is an active member of the Association of Dental Implantology.
He is also certified in providing Orthodontics (teeth straightening) including Invisalign and Inman Aligner.
Outside work, Vinay enjoys keeping fit and travelling. He particularly enjoys watching and supporting his beloved hometown football club, Swansea City.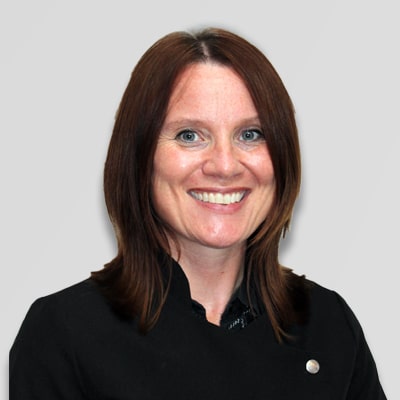 Glenda Batten – Practice Manager
GDC 132154
Glenda has been a dental nurse for 27 years. She began her career in the Women's Royal Navy Service in 1991.
She served 7 years and during this time in the forces, the experiences she encountered, cemented her passion and commitment to a profession which she still finds exciting and rewarding.
She enjoys all aspects of clinical dentistry but recently Implants have proved a favourite.
To see a patient's smile and confidence re-instated after being with them along the journey from initial consultation to fitting is a huge reward.
She has two daughters one of which has followed in her Mum's armed forces footsteps and is a Clarinettist with the Royal Marine Band service.
Out of work she enjoys hill walking, wild swimming, baking, reading and weekends on the West Wales coast with her partner.
She has a pug called Doug and a rescue cat called Ozzie.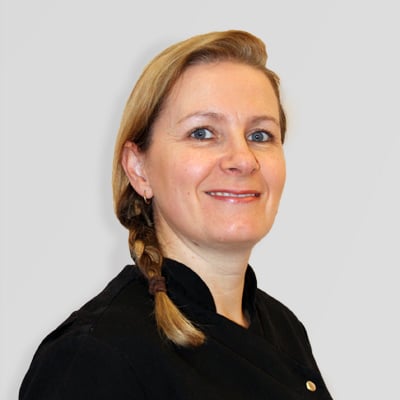 Jane Dimery – Nurse
GDC 107786
Jane joined the Practice in 1994 and has over 25 years of experience in general dentistry.
She has kept up-to-date with current best practice guidelines in order to provide the best possible care for patients.
She is also the Practice Cross-Infection control co-ordinator.
In her spare time, she enjoys gardening, cooking, cycling and listening to music.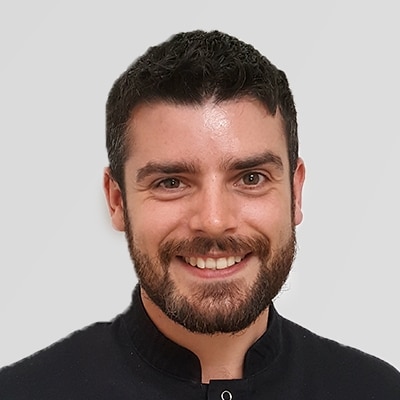 Ben Lamb – Dental Hygienist
GDC 181527
Ben qualified in dental hygiene from Cardiff university hospital in 2009 and has since worked in practices in Dorset and Hampshire, before relocating to Bristol in 2017.
When treating patients, Ben's aim is to make every patient feel comfortable with dental treatment and to improve their oral hygiene.
Outside work Ben enjoys travelling, cooking and seeing live comedy.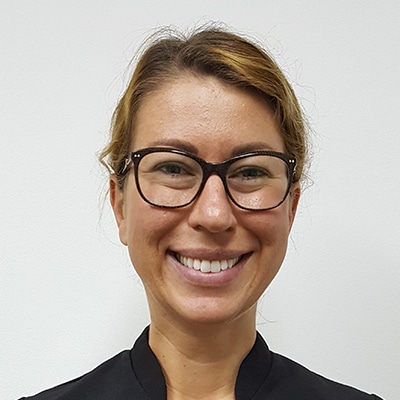 Lucia Lenarvato – Dental Hygiene and Therapy
GDC 192862
Lucia qualified in Dental Hygiene and Therapy at Kings, London in 2010. She has been working full time ever since. Lucia always provides the best possible care for her patients, is attentive to their needs, providing the best treatment possible-as pain free as possible.
Out of work, Lucia enjoys travelling, Yoga, reading and hiking
Are you a new patient?
At the Dental Touch we are inviting new patients to join our family friendly private dental practice.
With a choice of NHS treatment for children, high quality routine and cosmetic treatments for adults, a choice of payment options – visiting us couldn't be easier.
Join the family
Why book your consultation with Dental Touch?
Discuss the best treatment option for you
Get an accurate cost of your treatment
Meet the dedicated and committed team
Learn about our 3 year guarantee on dental implants