Bristol Dental Team
Your dental team is made up of highly qualified, experienced, friendly professionals that care about you and your dental health. Here is some more information about the team: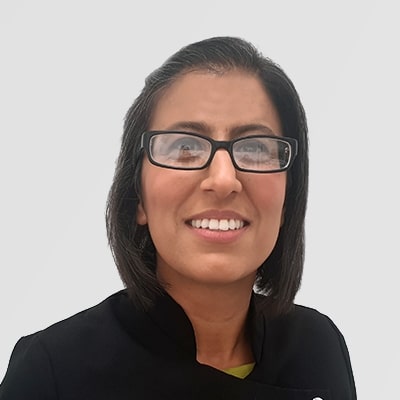 Latika Tandon – Principal Dentist
GDC 78196
Latika gained her Bachelors in Dental Surgery (BDS) in 2000 from King's College London. She acquired extensive experience in the hospital field working as a dental house officer and senior house officer in Oral and Maxillo-Facial surgery.
She obtained her postgraduate qualification, MFDS, from the Royal College of Surgeons, London in 2003.
Latika has also completed a one year course in Implantology in 2004 and more recently in 2011, Chris Orr's Aesthetic and Restorative course, London.
Latika is also certified in providing adult Orthodontics (teeth straightening) with the systems Six Months Smiles, Inman aligner, and Clear aligners.
She's committed to excellence in Dentistry and firmly believes that prevention is fundamental to any form of dentistry.
Outside of dentistry, Latika has a passion for travelling. She loves to explore different countries, cultures and cuisine. Recently, she has taken up Yoga.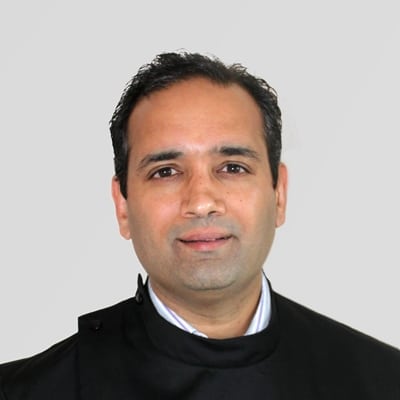 Vinay Bohra – Principal Dentist
GDC 77204
Vinay qualified from Cardiff Dental School, University of Wales in 2000 and has been in general practice ever since. He practices in all aspects of dentistry and has gained a great deal of practical experience with a commitment to providing excellence in dental care.
He has a special interest in Implantology and has been involved in the surgical placement and restoration of implants since 2000. In this time he has successfully placed hundreds of Implants and has experience of many implant systems including Astra, Noble Biocare and Bio Horizon.
Vinay takes referrals from practitioners for all aspects of Implant dentistry; treatments ranging from single units to full arch restorations. Vinay is experienced in all forms of Oral Surgery relating to Implantology including Sinus lifts, Block Bone Grafting, Soft tissue Surgery and Guided Bone Regeneration.
In 2014, Vinay was one of few dentist to be awarded the highly prestigious FGDP Diploma in Implant Dentistry from the Royal College of Surgeons of England. The diploma involves postgraduate studies based in London and Frankfurt and Tubingen.
Vinay takes an active interest in furthering his professional development regularly attending courses and lectures and is an active member of the Association of Dental Implantology.
He is also certified in providing Orthodontics (teeth straightening) including Invisalign and Inman Aligner.
Outside work, Vinay enjoys keeping fit and travelling. He particularly enjoys watching and supporting his beloved hometown football club, Swansea City.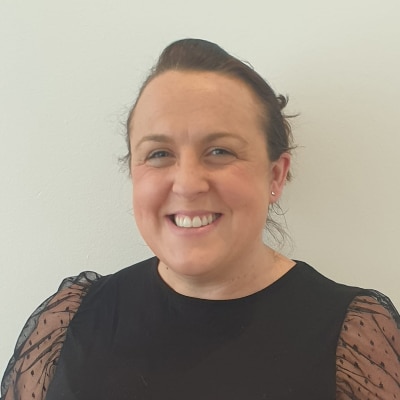 Kelly Chown – Practice Manager
GDC 137290
Kelly has over 25 years of Dental experience.
Kelly holds the National Certificate in Dental Nursing, and the Dental Management Certificate from open study college. She is also registered with the General Dental Council.
Before becoming a Dental manager in 2006, Kelly nursed for patients requiring IV Sedation and Orthodontics.
Kelly has attended many British Orthodontic conferences and shows a special interest in this area of Dentistry.
Outside of Dentistry, Kelly has choreographed, assisted in the production, and helped direct many amateur theatre productions. Kelly has trained as a dancer, receiving her training from the British Ballet Organisation.
In her spare time, Kelly enjoys spending time with her husband and three children, travelling, and making lots of fantastic memories.
Careers At Dental Touch
Full-time dental receptionist/Dental Nurse required for an Independent private practice in the Kingsdown/Cotham area of Bristol.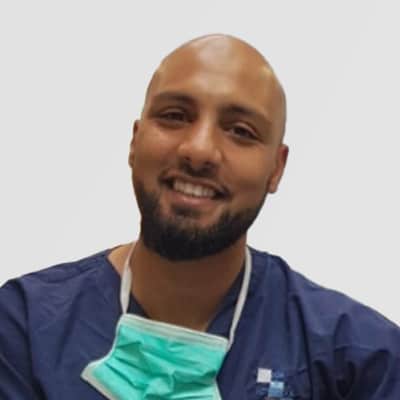 Toheed Hamid

– Associate Dentist
the University of Bristol in 2008 and has worked in NHS and Private practices since qualifying. He has developed a reputation for being an empathetic, thorough and well-mannered dentist.
Over the past 6 years, Toheed has held the role of Foundation Dentist Trainer in the Southwest deanery with great enthusiasm. In this role, he is responsible for mentoring and guiding newly-qualified dentists during their transition from university to general practice. It is a role he enjoys immensely and one that allows him to provide support and reassurance to the next generation of dentists.
Expanding knowledge
He has also furthered his postgraduate education by completing 2 years of the MSc in Dental Implantology programme at the University of Bristol. Toheed is a member of the International Team of Implantology, and regularly attends courses to expand upon his knowledge. He has been placing implants since 2014 and spends most of his time travelling between practices placing and restoring implants. His interests range from simple implant cases to full arch and advanced grafting cases. He also mentors dentists who are new to dental implantology and helps their development and growth.
Professional experience
Toheed has experience in and enjoys all aspects of Dentistry. He takes pride in being able to help patients develop confidence in their teeth and smile, often using minimally invasive techniques. He has a holistic approach to dental care and appreciates the importance of being able to provide a spectrum of treatments tailored to the patient's needs.
His special interest therefore lies in Dental Implants and the many benefits they can provide to patients. He also has a special interest in oral surgery and complicated tooth extractions, including wisdom teeth. Toheed's gentle and polite approach often helps to put patients at ease. He often works closely with Dr Vinay Bohra in the management of more complex implant cases, and Vinay and Toheed enjoy working together to provide the best possible implant care. Their combined experiences and skills are a great asset to our practice team and increase the scope of treatments we can offer our patients.
Personal life
Outside of the surgery, Toheed is a keen sportsman. He loves to play cricket, golf, football, tennis and many other sports. Toheed is also a keen cyclist and motorcyclist. He enjoys spending time with his young family who keep him very busy!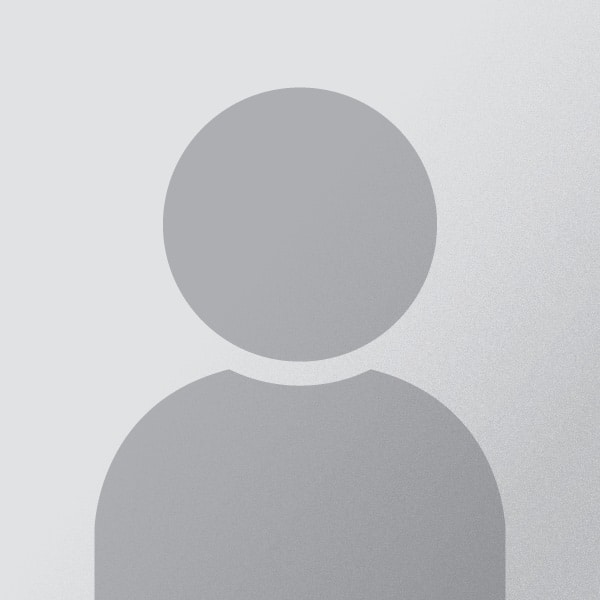 Emily Paget- Dental hygienist and dental therapist

 
GDC no: 289698
Emily qualified from the University of Birmingham, BSc Dental Hygiene and Therapy, and works in several practices around Bristol. She is currently furthering her career by undertaking tooth whitening and composite edge bonding courses. 
Emily focuses her care on the prevention of periodontal, dental and peri-implant diseases. Her aim is to make the patient experience an enjoyable, calm, and friendly one. 
In her spare time, Emily enjoys going to the gym, paddle boarding and walking her dog.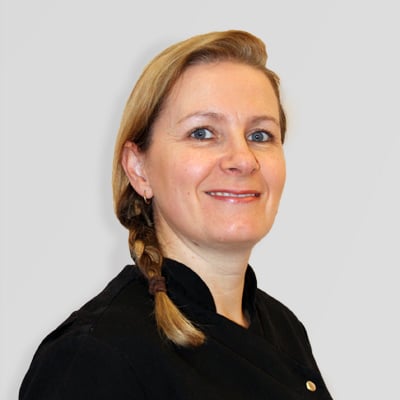 Jane Dimery – Nurse
GDC 107786
Jane joined the Practice in 1994 and has over 25 years of experience in general dentistry.
She has kept up-to-date with current best practice guidelines in order to provide the best possible care for patients.
She is also the Practice Cross-Infection control co-ordinator.
In her spare time, she enjoys gardening, cooking, cycling and listening to music.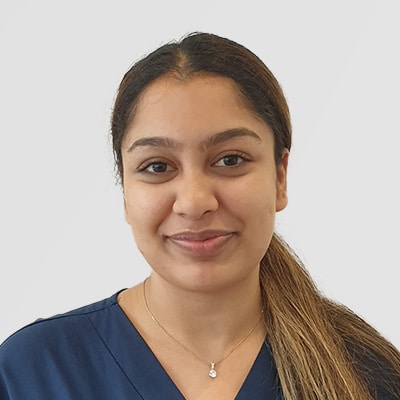 Manat Kaur- Trainee Dental Nurse
Manat shares a passion for healthcare, especially when nursing with patients as she enjoys creating a better experience for them.
Manat's interests include travelling to new places, spending time with family and walking her dog.
Are you a new patient?
At the Dental Touch we are inviting new patients to join our family friendly private dental practice.
With a choice of NHS treatment for children, high quality routine and cosmetic treatments for adults, a choice of payment options – visiting us couldn't be easier.
Join the family
Why book your consultation with Dental Touch?
Discuss the best treatment option for you
Get an accurate cost of your treatment
Meet the dedicated and committed team
Learn about our 3 year guarantee on dental implants