Dentures
If you're looking for new dentures in Bristol then the Dental Touch can help you.
A denture is a removable appliance that replaces some (partial) or all (complete) missing teeth. They can be made of acrylic or chrome (metal) and are made in the dental laboratory from impressions of gums and teeth. As they are removable, they need to be cleaned regularly, and they can be easily taken out at night before bed.
The advantage of well fitted dentures is that they restore the ability to eat properly and provide support for cheeks and lips, enhancing facial profile, boosting confidence and improving the quality of life. For missing teeth, the options include dentures, bridges, or dental implants (read more about dental implants here).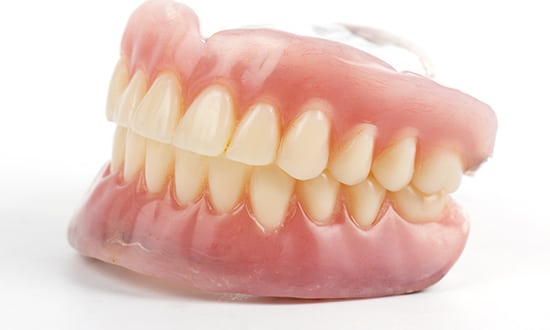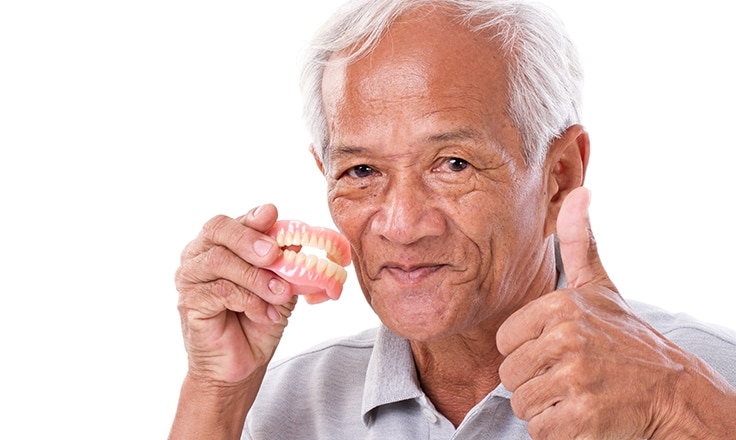 How long do dentures last?
The average amount of time dentures last is between five and ten years, therefore they will need to be replaced at some point. This is because the jaw bone changes shape over time, therefore the denture would need to be remodelled in order to sit on the bone properly. Otherwise, you risk an ill-fitting denture that is very loose and uncomfortable (maybe even painful) to wear.
The acrylic teeth also become worn down over time, forcing the bite to change. It is always best to see a dentist if your denture doesn't sit comfortably like it normally should, as this can be a sign that new dentures are required.
In case your dentures ever break, we also carry out denture repairs at our dental practice in Bristol. Please get in touch to enquire about this service.
Dentures
Acrylic Dentures
from £575
Cobalt Chrome (metal)
from £1,200
Valplast Dentures
from £750
Repairs
from £80
Addition of a Tooth
from £80
Why book your consultation with Dental Touch?
Discuss the best treatment option for you
Get an accurate cost of your treatment
Meet the dedicated and committed team
Learn about our 3 year guarantee on dental implants