What is an Inman Aligner?
The Inman Aligner® is a quick and simple way to reduce crowding and straighten the front four upper or lower teeth. It is ideal for those that require minor orthodontic treatment, or if they have had braces before but the teeth have moved again.
If you don't like the idea of having metal brackets stuck to your teeth, or waiting up to two years for a clear brace to work, then Inman Aligner can be an option for you to have your front teeth straightened in as little as 6 -16 weeks.
It involves the use of a removable appliance that gently but continuously applies pressure to the front teeth, to align them more quickly. As the Inman Aligner appliance is removable, it can be taken out when eating or to clean the teeth.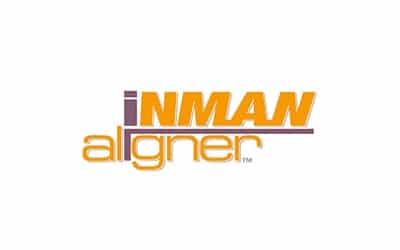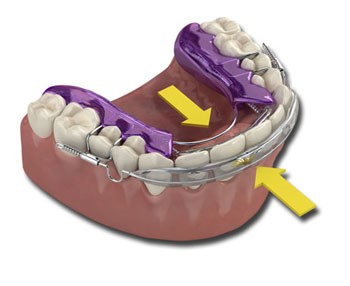 How does it work?
The Inman Aligner has Nickel Titanium coil springs, powering two aligner bows that gently oppose each other, guiding the teeth into their new position. These gentle forces are active over a very large range of movement, which is why the Inman Aligner works so quickly.
What is involved in Treatment with the Inman Aligner?
A certified dentist who will determine if the Inman Aligner is suitable for you.
Impressions are needed so that the laboratory can fabricate custom made Inman Aligner.
Initial fitting of the Aligner.
Wear the Aligner 16-20 hours a day.
Regular Inman checks every 2-3 weeks.
As with other orthodontic treatment, after treatment is completed with the Inman Aligner, retention is recommended for life to prevent relapse. Retention can come in the form of a lingually bonded retainer or an Essix retainer.
Book Your Consultation Today
Cost of Teeth Straighten – Making Braces Affordable at Dental Touch
The cost of teeth straightening depends on the type of braces you need, and their laboratory and clinical fees. Depending on whether you need braces for both top and bottom teeth, braces treatment starts from £1499. Our Bristol Dentist at Dental Touch can help adults who want to straighten their teeth. Find the best braces options at an affordable price.
Braces Prices - Teeth Straightening
Consultation
£85
Invisalign Lite Braces (14 Aligners)
from £3,200
Invisalign Full Braces (Unlimited Aligners)
from £3,600
Inman Aligner Braces
from £1,800
Six Month Smiles Braces
from £3,200
Why book your consultation with Dental Touch?
Discuss the best treatment option for you
Get an accurate cost of your treatment
Meet the dedicated and committed team
Learn about our 3 year guarantee on dental implants